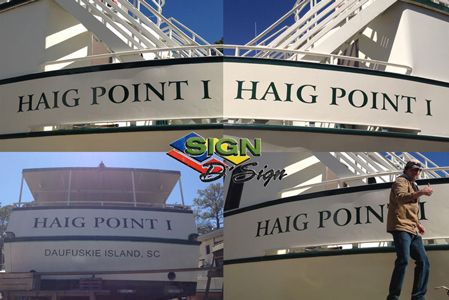 Haig Point Boat Lettering
We pride ourselves on being a service-oriented company willing to tackle nearly any project that comes our way.
Our key services include:
Artwork & Design
Surveying site for optimal size & location
Permitting with the local governmental agencies
Delivery of your signage
Installation by a qualified team of experts
Everything we do is designed to help you make the best impression possible. And we've thought of every imaginable way to do it. We use brilliant, fade-resistant inks, along with premium materials, state-of-the-art technologies, and a host of imaginative ideas to create the kind of image you'll be proud to display.
To learn more about the many services we offer, please contact one of our representatives.